10 Reasons Why Sports Benefits Kids Academically
"Does being involved in sports really help you get good grades in school?"
"Kids, who play sports lag behind in studies?"
"What is the importance of sports in a student's life?"
These questions keep recurring in schooling dialogues from different angles, and it is good to have answers prepared at your fingertips. It comes as no surprise, as people often assume that sports do more harm than good to students' overall performance at school.
For as long as most of us can remember, sports have been a big integral part of our lives and is often a reflection of our society and culture – uniting them from all walks of life. However, there is a widespread stereotype that student-athletes don't fare well in studies that have been doing the rounds almost as long as the sport itself. The big misconception is that devoting studying time to sports will negatively affect students' academic performance.
On the other end of the spectrum, there are coaches, athletes, teachers, and many who would beg to object and argue that sports are just as beneficial to students in the classroom as they are on the ground, pitch, court, field, or track.
Attest to the fact that research and studies have long shown and suggested that participation in sports, both inside and outside the classroom, has a positive effect on students' academic performance.
The following list will run through 10 reasons why sports benefits kids academically:
Sports results in positive academic performance
As aforementioned, studies have repeatedly demonstrated a positive connection between sports and the brain's cognitive function. Playing sports requires remembrance, repetition, discipline, grasping new things every day – a noteworthy parallel can be drawn from the skill sets that are straight-up similar to schoolwork.
Maintaining a strong and healthy mind and body enhances memory functions. That coupled with determination and goal-oriented skills that a sport requires can be transferred to the classroom, thus positively impacting kids' academic performance and helping them perform well in their exams as well.
The Sports School is for those seeking a top-tier integrated sports education thoughtfully designed to encourage young sports enthusiasts and support professional athletes to reach the pinnacle of their chosen careers.
Equipped with world-class sophisticated facilities, the first-of-its-kind Bengaluru based The Sports School, beyond sports, offers a wide array of enrichment and academic opportunities that shape students into globally competitive – both on and off the field, all of which range from flexible & customized classroom sessions to access to smart classrooms, library, science and math lab, gym, and auditorium and much more.
Sports enhance self-discipline
Sport teaches you to play by the rules. It teaches you to be the best that you can be within the rules of the game.
Wake up early, head to school, go to practice, finish homework, and still find time to fit hobby and sleep in, and repeat. Kids who play sports have a lot on their plates; they have to find a balance between honing their skills through encouragement to excel academically and athletically.
Here at The Sports School, the academic model is built around sports training commitments with adequate classrooms equipped with new-age techniques focusing on experimental learning rather than the traditional with students opting for flexible customized classroom sessions making it a unique learning experience and helping them to fulfill their objectives most efficiently.
Sports teach better time management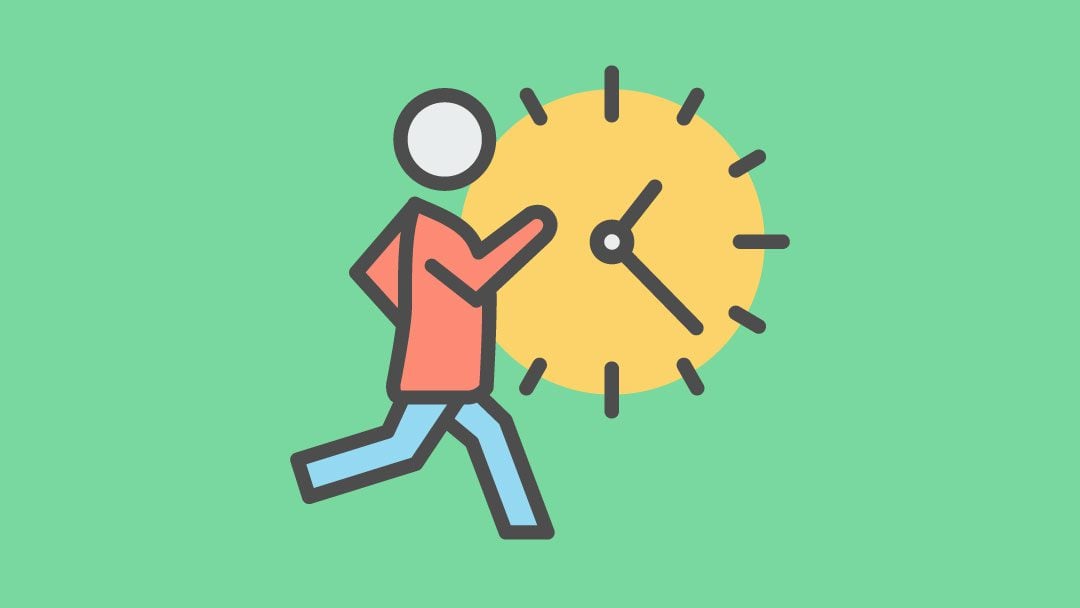 Apart from instilling self-confidence and discipline, sports also teach kids about time management. From a very young age, children know that every moment counts, and the value of time will meaningfully be entrenched into their everyday life.
Sreeshankar Murali, a Tokyo 2020 Olympian and long-jump national record holder from Kerala, scored 96 percent in his 12th board exams. Pushing himself to the limit to learn and cope physically has also improved his academic commitment.
Sports can help improve communication skills
Communication is a cornerstone both on and off the field. Kids who play sports take a lot of communication – both spoken and unspoken – to express their concerns, hopes, and regrets to their coaches, friends, and parents and in return seek feedback.
The same translates to school projects and discussing things with friends, which strengthens the speed of their decision-making skills; and promotes interpersonal relationships that will help them succeed in their academic endeavors too.
With its academic curriculum built around sporting commitments, The Sports School aims to use sport and education to create connections between young people to drive significant positive change in the longer term.
Apart from the access to world-class sports facilities, the Bengaluru based school offer experienced faculty dedicatedly focusing on children's academic growth and ensuring each subject is sequenced to challenge children to be outside of their comfort zone and at the same time encouraging meaningful social mixing to build better communication involving seminars and webinars, providing opportunity to represent school teams and competitive matches, remedial and prep classes for athletes on tours – all of which resulting in a legacy of learning, participation, connection, and pride that will catalyst a change in the future.
Sports help take swift and decisive action
Blink and you will miss it! Sports are not only fun-packed and competitive but also fast-paced, and the necessary demands that kids from a young age develop the skills needed to make quick and brisk decisions.
Whether it's a cricketer targeting to hit a four or a basketball player aiming to score a 3-pointer or a footballer carrying out his best move to pass to a teammate for the assist, sports serve as a quintessential motivation to conquer their instinct to make consistent and difficult decisions under high-pressure situations. This ability to function under pressure leads to higher levels of attentiveness in the classrooms and working in demanding circumstances in the future.
Sports build leadership qualities
Leadership qualities can be learned and earned in so many ways, and in sports, it is learned early. Kids who play sports develop leadership skills and the ability to work with others.
Go to any school during a school sports fest or team sports competition, you will see more than a few leaders who encourage their teammates when the scoreline is not in their favor. They also learn how to cheer for others, and this develops as an encouragement to those around them – another perk that extends beyond the boundaries of the classroom.
The Sports School aims to do that by connecting young minds and prominent athletes, international level coaches, renowned sports & other industry leaders together in purposeful activity to bring considerable leadership and social benefits to the children with engagements that go beyond academia. So, the children can see leaders are regular people too.
Sports stir resilience
The phrase 'I can't do it is often used by people who are facing a challenge and sports encourage them to add the word 'yet' at the end of that sentence.
By playing sports, children learn what it means to stay committed to something. A child's resilience is really important in life as it's going to be a pedestal of challenges. Sports teach them that failure is never final. Mistakes or losses are opportunities to learn and improve. After all, sport is filled with stories of great comebacks, encouraging them to never give up.
Sports nurture patience and perseverance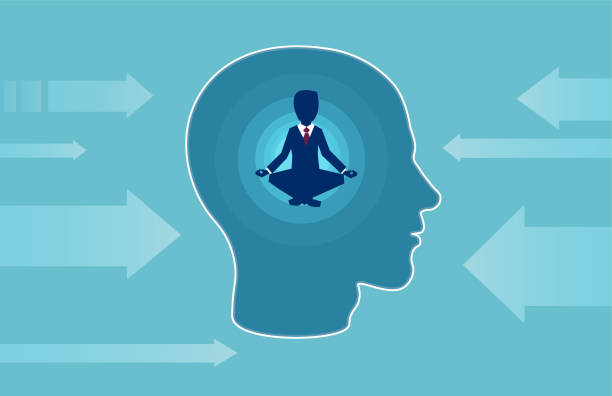 The old adage 'patience is a virtue' stands true in sports. The phrase also epitomizes what sport is all about. Just like patience and practice in sports, there are highs and lows during classes and examinations.
There are a significant number of challenges that today's athletes are facing when it comes to getting homework done after practice, but they still manage to power through and persevere, skills that can be used throughout life.
Encapsulated by the dictum of 'athlete-friendly academic support, The Sports School values the importance of sports and education and therefore provides a range of different sports and physical activities on its academic curriculum and emphasis on 3-8 hours per day of specialised sports training.
Sports promote teamwork
There are not many things that can pull kids together after school to teach them about teamwork, grit, trust, accountability to reach a common goal, other than sports.
Being on a team with a group of teammates or classmates makes them recognize the individual skill sets, perspectives, experiences passion, and knowledge each person brings forward. It teaches them essential life skills such as being unselfish, respecting each other, and taking the right decisions on behalf of the team.
Beyond the classrooms, The Sports School has an abundance of extra-curricular opportunities with a choice of cultural events; mentor programs, interactive motivational sessions with top athletes, weekend programs for art, dance, theatre appreciation, as well as counseling sessions & psychologist support for students & parents and motivational sessions with renowned sports & other industry leaders. It is, therefore, stands as one of the best sports schools in India.
Sports help to forge character and sportsmanship
Sports aren't just about what happens on the field. In addition to the actual benefits that come from physical activity, sports teach us about resilience and also instill a sense of character and sportsmanship that delivers positive benefits to kids.
The signs of good sportsmanship are playing fair without cheating, avoiding arguing, following directions, respecting the opponents and other officials, ending a game with a handshake, and congratulating others on their effort and victories that make the children better more decent – both on and off the field. It teaches them to accept a victory or defeat graciously – building a poise tenacity and honestness within.
Placing compassion, sportsmanship, and life skills at the heart of the program, The Sports School is steered by a highly motivated group of trained professional educators that are committed to the progress of every child. The staff understands the challenges in the life of a sportsperson and persevere to support athletes make the best academic choices.
They have certified coaches for each sport who work closely with academic teams understanding each athlete's need and career plan. They also have in-house sports science facilities. The kind of facilities that The Sports School provides is incomparable to any other in the country.
Conclusion
To conclude, we hope you are able to take something from this into your life of understanding. Sports is not academic kryptonite. No matter how much we say that studies are important, we can't deny that sports help in the overall development and growth of children.
The lessons the children learn in sports go far beyond the field of play and physical gains. They contribute to higher scores and academic success too, which can play a big role in child development in all walks of life – one that will take them beyond the field, pitch, and court.
Consult any professional and they will explain how an athlete's initial years can determine his/her future career path. The Sports School is the true embodiment of sporting and academic excellence all around, the initial years spent at the school engrave skills and set the tone for the next decade or so.
Go Back