Rohan Bopanna – Career Journey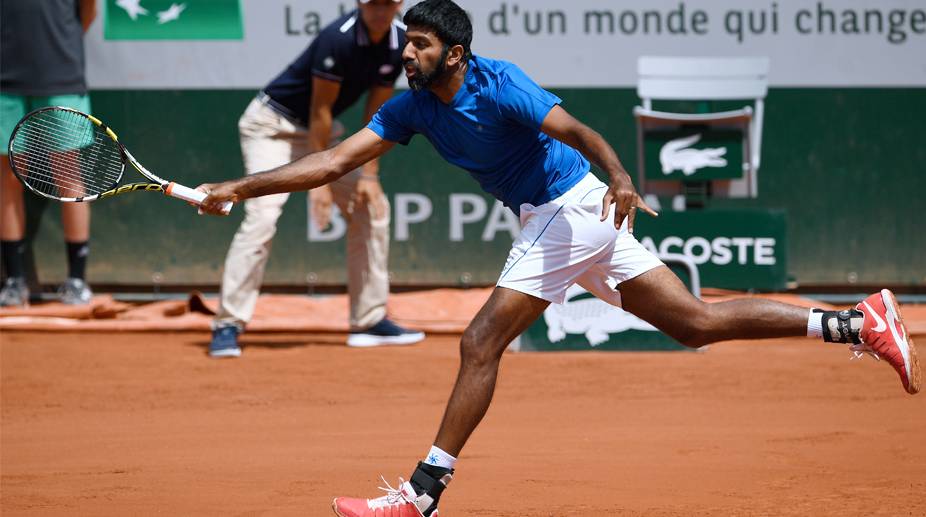 With a considerable following among Indians, tennis is a sport played and watched by many sports enthusiasts. Many youngsters are eager to take up tennis as a career. The Sports School, Bangalore, offers budding tennis players the opportunity to pursue the athletes' careers and receive training and mentoring from none other than the Indian Tennis Player Rohan Bopanna. 
All About Bopanna's Game
Born in 1980, Rohan Bopanna started playing tennis when he was 11 years old. He played at his first professional international match in 2007 when he stood out at the Hopman Cup as India's and the world's most distinguished players. His game has been categorized as serve-oriented. Bopanna has played singles, doubles, and mixed doubles at the Grand Slams for over ten years. 
With his stellar athletic career as a Grand Slam champion, Rohan Bopanna has consistently proven himself a top performer. He won the Masters 1000 events and has been a regular ATP player. He has played doubles matches with India's greatest, including Mahesh Bhupathi, Sania Mirza, Leander Paes, and multiple international tennis players. In 2007, Bopanna's partnership with Pakistan's Aisam-ul-Haq Qureshi gave the duo the moniker "Indo-Pak express" as the two earned huge praises regarding their collaboration and camaraderie on the court. 
Rohan Bopanna's Ranks
Indian tennis player Rohan Bopanna has the global ranking of number three. He has played for India at various tournaments, including the Olympics, Davis Cup, Hopman Cup, and was nominated for the Champion for Peace award in 2010 by Peace and Sport, based in Monaco. 
Bopanna can be often seen playing tennis with the one-handed backhand which he has mastered to hit both flat and spin. His forehand has got a bounce and topspin, making it a more solemn form of play. He is known for his quick serves, which fetch him the majority points. 
His reflexes are incredibly sharp, making him very proficient in using the net to his advantage and passing shots. He is extremely agile and makes an excellent doubles partner across all formats. Not easy to lob, Bopanna is a great overhead player as well. With time, his gameplay has improved on the offense and the defense, and Rohan Bopanna is extremely capable of playing across all surfaces of courts.   
Notable Achievements – 
Stop War Start Tennis –

Awarded the Arthur Ashe Humanitarian of the Year (2010) with Qureshi for promoting team spirit between India and Pakistan.
Eklavya Award–

Awarded by the government of Karnataka in 2005 for his gameplay and achievements 
Olympics 2016–

Runner up in the mixed doubles category at the Olympic finals in 2016
Masters 1000 Tournament –


Played 9 doubles matches, winning 4 titles and 5 runner-ups in the Masters 1000 tournament.
Grand Slam achievements – 

Runner up, doubles (2010)

1 title, 1 runner up, mixed doubles (2017, 2018)

2 runner ups, doubles (2012, 2015)
Played 47

doubles matches

in the span of his

ATP

career
At the Sports School Tennis Academy, Bangalore, we offer an enriching career in tennis alongside academics to budding tennis players in India and are proud to be associated with one of the world's best known professional tennis players, Rohan Bopanna. With his mentoring, we have developed a niche curriculum that comprises a balance of fitness and sports skills and structured academic programs to provide students with well-rounded exposure and access to one of India's best tennis programs. 
From beginner to advanced level programs, Rohan Bopanna provides insight and helps children to polish their technique required on a tennis court. He is a globally qualified coach and trainer and is at the helm of tennis coaching at the Sports School.   
At The Sports School, we are incredibly proud of collaborating with Rohan Bopanna – a real idol and mentor, Bopanna is not just known for his tennis gameplay but is also an inspiration in terms of his philanthropic work. He has been internationally recognized for promoting peace and team spirit, which we believe helps enhance one's character. Known for his discipline and positive attitude, Bopanna is an excellent fit for our team of coaches and trainers and students committed to learning professional tennis. 
Get in touch with The Sports School Tennis Academy today to find out more about how your child can excel at their gameplay under Rohan Bopanna's able mentorship.